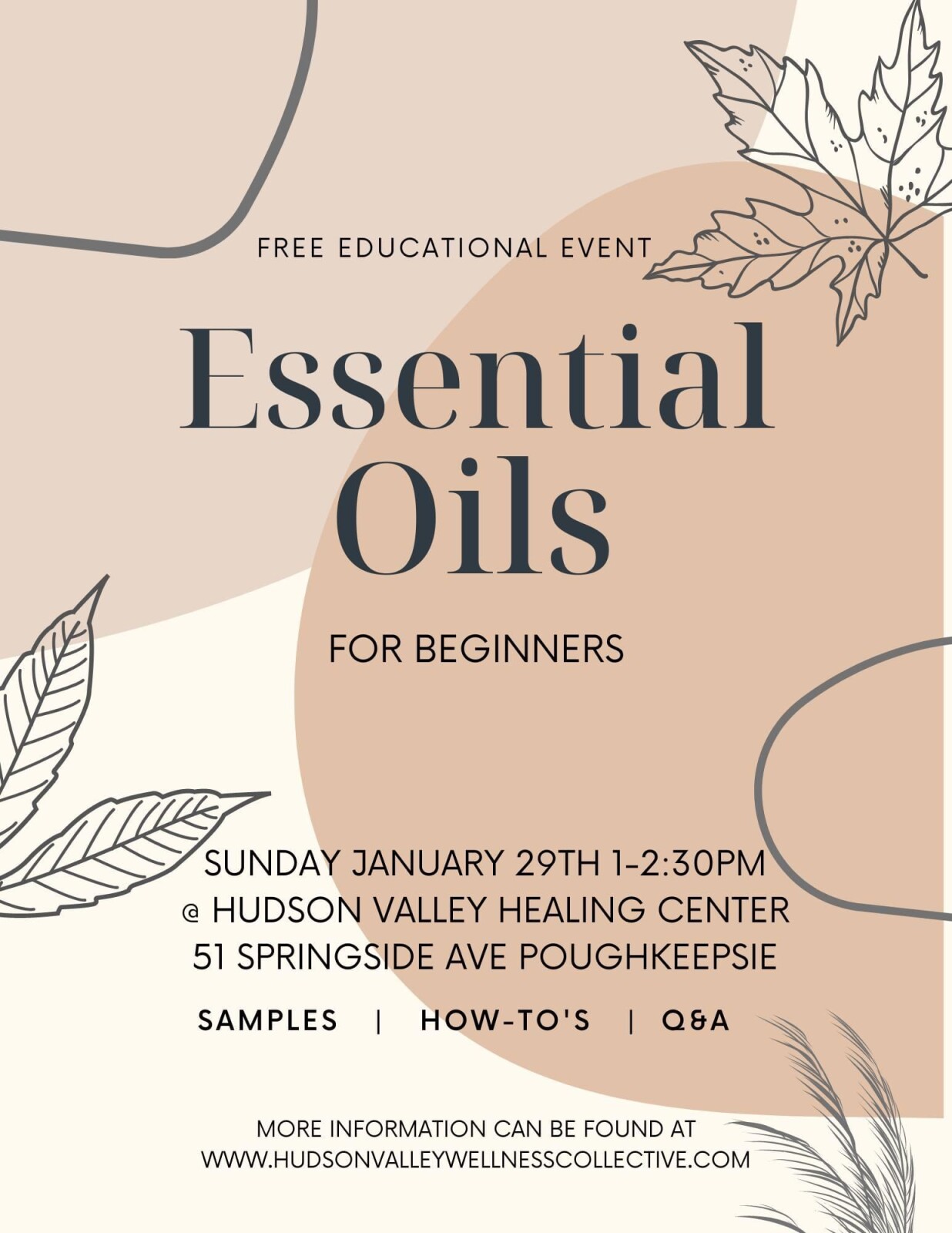 Jan 29, 2023 01:00 PM

–

Jan 29, 2023 02:15 PM

Eastern time
You've heard about how simple, powerful, and safe essential oils can be for a whole array of everyday needs.
Here's your chance to learn more about them in a no-stress, comfortable setting from experienced oil users who were once in your shoes - feeling overwhelmed but wanting to start!
Join us for a relaxed and informative class covering the basics of essential oils. Find out where exactly to look for the info you need and how to get oiling quickly and safely in order to meet your wellness goals!
Also available:
- product sampling
- on site ordering discounts + gifts
- Q+A with experienced essential oil experts
- FREE iTovi Biofeedback scans
Please RSVP for this educational workshop!
LOCATION: 51 Springside Ave, Poughkeepsie at the Hudson Valley Healing Center